Welcome to Guneaux Designs, and thanks for stopping by to see my card share today that showcases a Layered Die Cuts Technique.  This technique can be somewhat time consuming; however, it depends on the die you use.  This is my card using the Layered Die Cuts Technique.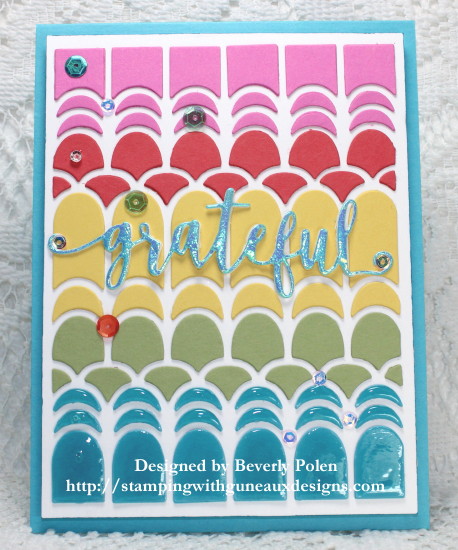 The Layered Die Cuts Technique entails the use of the cut outs from a die.  For my card, I use a Neat & Tangled Scalloped Cover Plate Die and cut out the pieces from white card stock and multiple colors of card stock.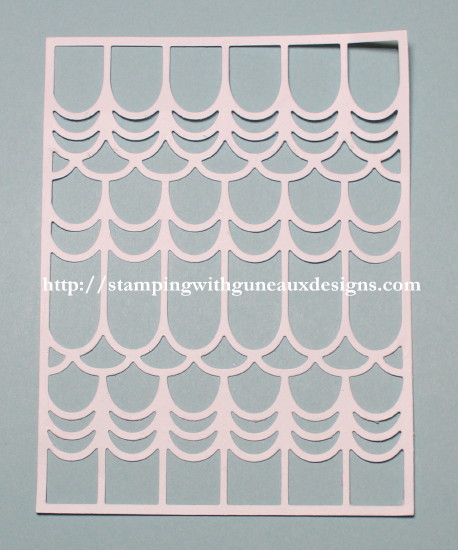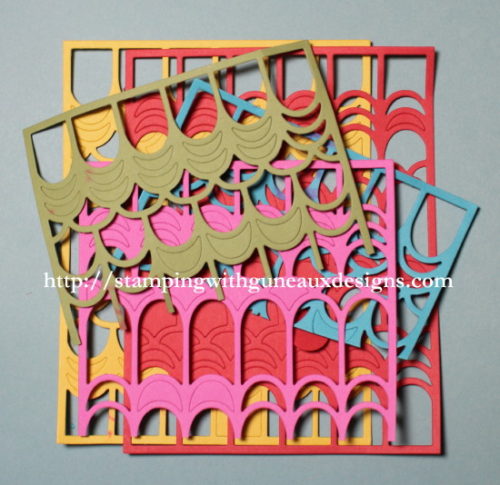 I laid the white die cut over a white panel and temporarily attached them together.  Then I began adhering the colored card stock cut outs in the appropriate spaces.  I glued a second layer of cut outs on each row.  Three or more layers would be best for dimension.  This would be easier to accomplish with a less-involved die.
To finish the card, I added various colors of sequins and a "grateful" sentiment that I cut from a piece of hologram paper that was adhered to a piece of foam.  The bottom three rows are covered with embossing accents.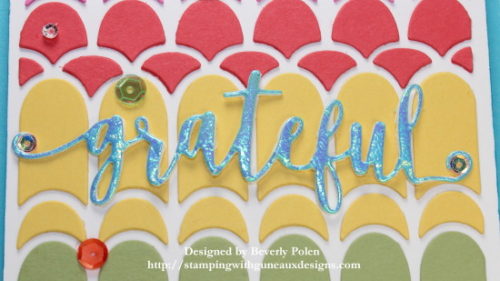 I added the colorful panel to a turquoise card base using foam adhesive.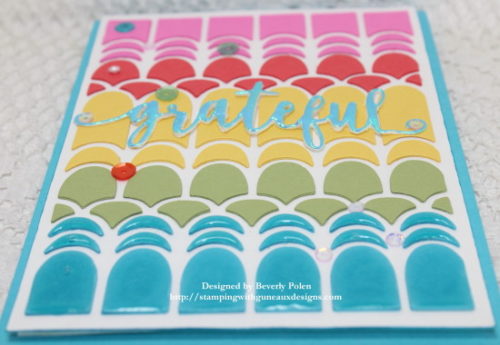 What are your thoughts about the card?
---
---

God's Blessings!
Stamping With Guneaux Designs By Beverly Polen
Firm Reliance on Divine Providence!
---
Romans 1:16
" I am not ashamed of the gospel, because it is the power of God for the  salvation to everyone who believes:  first for the Jew, then for the Gentile."