GINA K DESIGNS PEACEFUL HOLIDAYS STAMP SET
Welcome to Guneaux Designs!  Are you staying warm?  It is quite cold in my part of Florida!  Last night the temperature was around 20°!  Now that is cold for Florida.  I better understand northern crafters saying that it is a good time to stay inside and craft!
That is exactly what I am doing; however, I created this card a couple weeks ago but have not had time to post it.  The card features the Gina K Designs Peaceful Holidays Stamp Set.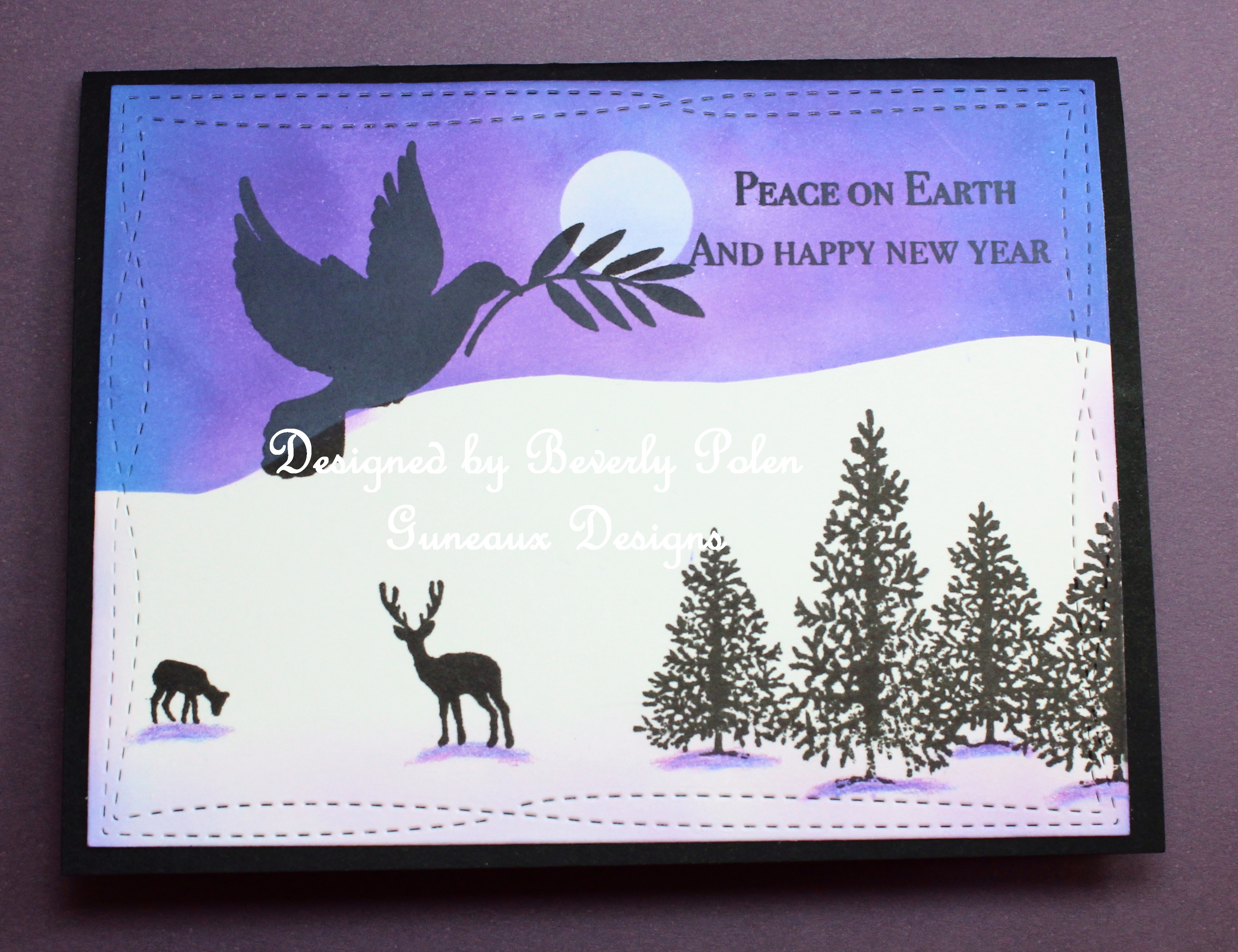 ---
Colossians 3:1-4 (NIV)
"Since, then, you have been raised with Christ, set your hearts on things above, where Christ is seated at the right hand of God.  Set your minds on things above, not on earthly things.  For you died, [meaning when becoming a believer, we are no longer part of the old Adam but part of Christ] and your life is now hidden with Christ in God.  When Christ, who is your life, appears, then you also will appear with him in glory."
---