Welcome to Guneaux Designs!  I hope you are having a good week.  As for me, I made my first Christmas card for 2017, and it features the Heartfelt Creations Classic Wedding Bells.  Wedding bells on a Christmas card, you say?  Yes, they are wedding bells!  The Heartfelt Creations Classic Wedding Bells are so beautiful and are perfect for a Christmas card as well as a wedding card.   Here's my card: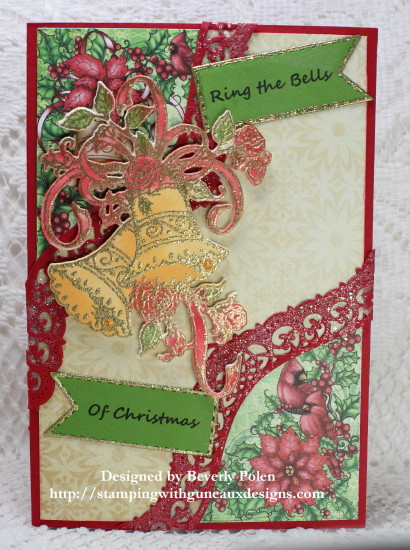 To create the bells on the card, I covered the stamp with VersaMark Ink, stamped the image onto white card stock, covered the image with some gold and glittery embossing powder, and heat set it.  I used inks and a dauber to color them.  I used the Heartfelt Creations Classic Wedding Bells die to cut out the image, as well as three additional sets.  I glued the four sets of bells together for dimension.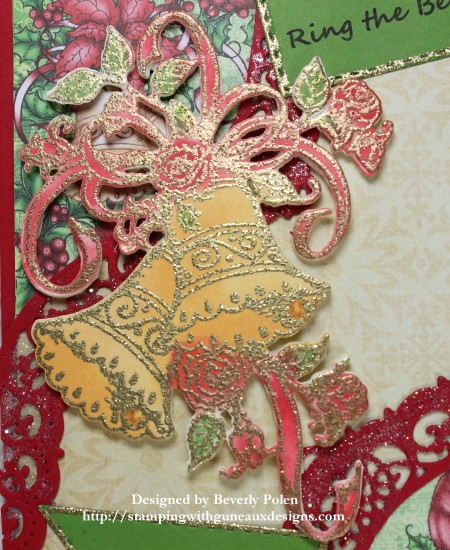 My next step was to use the Heartfelt Creations Festive Holly Collection designer paper to cover a red card base.  I first covered the card base with a piece of beige designer paper from the collection.  Then I cut a piece of holly, poinsettia, and cardinal designer paper from the collection, and cut that into two pieces using the Heartfelt Creations Classic Border Basics dies.  One of the pieces is on the top left of the card, and the other on the bottom right of the card.  I used the same die to cut the two red borders.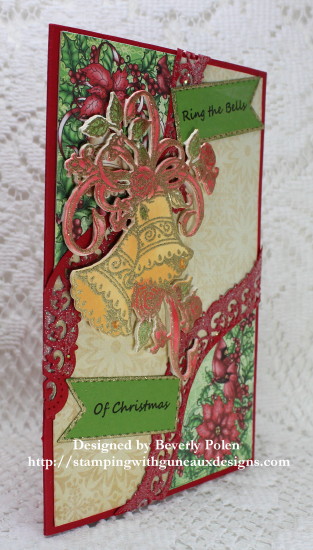 I created the sentiment using Microsoft Word, and cut it out using flag dies.  Then I assembled the card.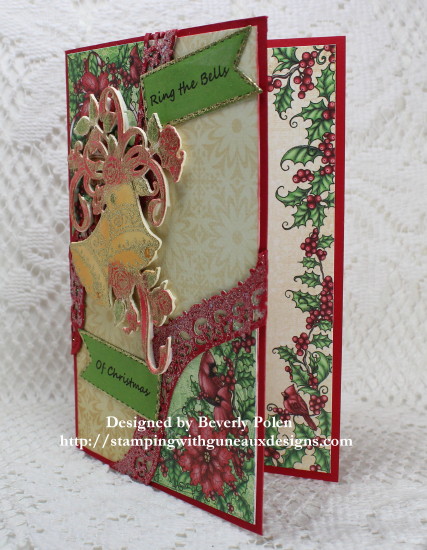 If you are looking for great designer paper, check out Heartfelt Creations paper collection.  Their designer papers are so beautiful, and they can do most of the work for you when creating cards.
Enjoy, and I would love to know what you think of the card!
---

God's Blessings!
Stamping With Guneaux Designs By Beverly Polen
Firm Reliance on Divine Providence!
---
Romans 1:18 & 19
"The wrath of God is being revealed from heaven against all the godlessness and wickedness of men who suppress the truth by their wickedness, since what may be known about God has made it plain to them."