Hero Arts My Monthly Kit for November 2017
Hero Arts monthly kit for November contains a lot a fantastic crafting products.  A photo  of the kit's contents is below the photo of my card and scripture of my post.  Unfortunately, the kit sold out as fast as it was posted as being available.  But that is the norm for these kits.
I used the bulb stamp from the kit as the main feature for my card.  I stamped and decorated three of them for the card.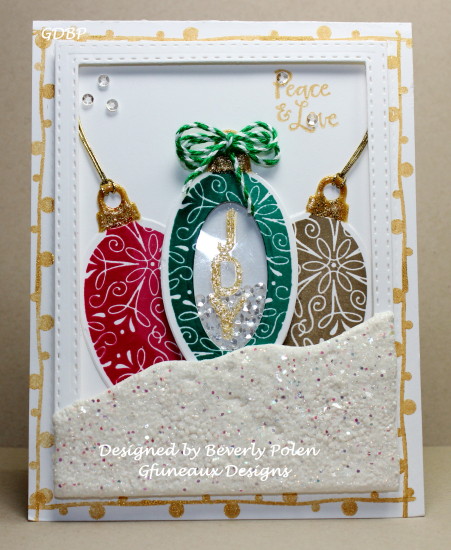 ---
Matthew 22:37-40  (The Greatest Commandment)
"Jesus replied:  'Love the Lord your God with all your heart and with all your soul and with all your mind.  This is the first and greatest commandment.  And the second is like it:  Love your neighbor as yourself.  All the Law and Prophets hang on these two commandments."
---