CottageCutz Pelican on Siesta Key Beach
Hello!  Thanks for stopping by to see my CottageCutz Pelican on Siesta Key Beach card.  I love CottageCutz beach-related dies.  This card features one such die, the CottageCutz Pelican Die.  I made this card in response to yesterday's Free For All, F4A332, Challenge on Splitcoaststampers.  The hostess of the challenge asked for beach-theme cards.   Her "dessert" (extra points) was to include red, white, and blue colors on cards.
Living in the west central part of Florida, I get to enjoy the beautiful white sand and turquoise water of the Siesta Key Beach. The beach is gorgeous, and my card is a reflection of it.
These photos are closeups of the card: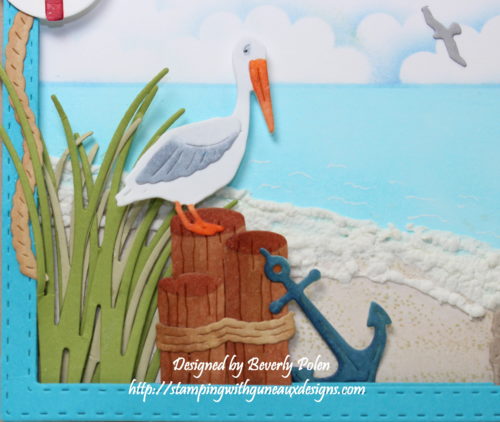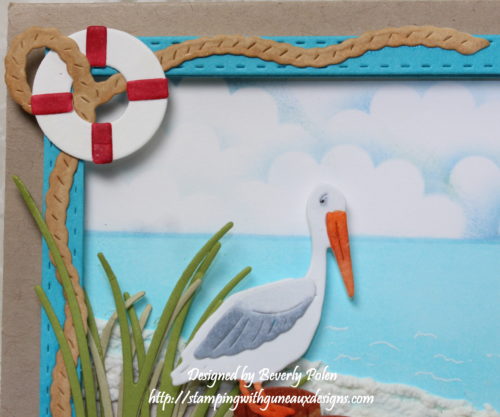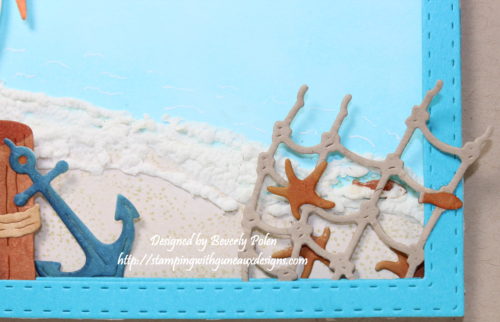 The wonderful comments made about this card can be seen HERE on Splitcoaststampers.
---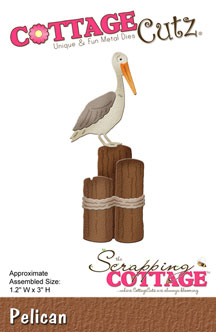 ---

God's Blessings!
Stamping With Guneaux Designs By Beverly Polen
Firm Reliance on Divine Providence!
---
Matthew 22:37-39
(The Greatest Commandment)  "Jesus replied: 'Love the Lord your God with all your heart and with all your soul and with all your mind.  This is the first and greatest commandment.  And the second is like it:  Love your neighbor as yourself.  All the Law and the Prophets hang on these two commandments."