Hero Arts Monthly Kit Star Stamp
Happy Saturday!!  I hope you had a wonderful Thanksgiving if you live in the United States!  Thanksgiving is a lovely time of the year to stop regular activities and give thanks for our blessings.  I had a wonderful time with my family that I love so much!
I took time today to create a card for an Inspiration Challenge on Splitcoaststampers.  Every Saturday the hostess for the challenge selects a website from which to draw inspiration and create a paper project.  The site selected for today is The Company Store.  I selected THIS beautiful Star Wreath Holder as my inspiration piece.  Because of the upcoming holiday, Christmas, I immediately thought of the Star of Bethlehem when I saw this item.  My next thought was the star stamp within the Hero Arts Monthly Kit for November 2017.  Therefore, that star stamp image is the focal point of my card.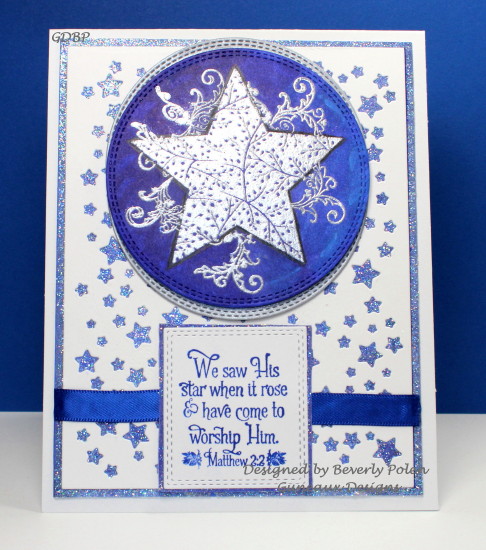 ---
Matthew 2:1 & 2
"After Jesus was born in Bethlehem in Judea, during the time of King Herod, Magi from the east came to Jerusalem and asked, "Where is the one who has been born king of the Jews?  We saw his star in the east and have come to worship him."
---