Neon Violet Ornaments – Delightful Decorations
Hello and Happy Monday!!  Thank you for stopping by Guneaux Designs to see my latest crafting creation!  I have for you today a card that I call, Neon Violet Ornaments, and it features the ODBD Delightful Decorations stamp set.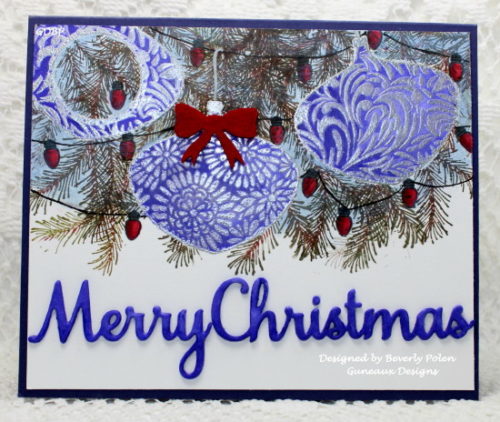 This card is for today's Splitcoaststampers Clean And Simple challenge to show what you love about November by using the letters N.O.V. in making your card!  The NOV for my card is: N – Neon Violet; O – Ornaments; and V – Violet Ornaments.  The primary color on the card is a Fluorescent Violet, but it looks royal blue.
What do I love about November?  My daughters decorating their Christmas trees!  The day after Thanksgiving is when they decorate.  That is why I created a Christmas card with an image of a decorated tree, or the bottom section thereof.
---
Micah 6:8
"He has shown all you people what is good. And what does the LORD require of you? To act justly and to love mercy and to walk humbly with your God."
---