Thanks for stopping by today to see my latest creation, my Heartfelt Creations Eyelet Oval-Shaped Card.  If you have followed my site, you know that I love making cards in the shape of cutting dies.  For this card, I used the Heartfelt Creations Eyelet Oval Dies to create the card shape.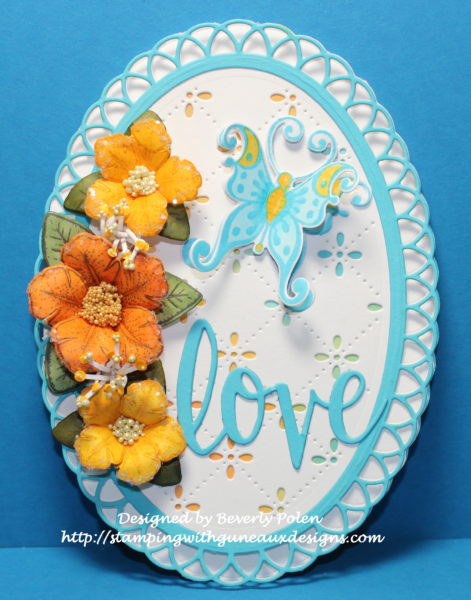 There are three dies in the Eyelet Oval set.  For the purpose of understanding which of the three dies used for each step of creating the card, I've given each die a name as shown in this photo.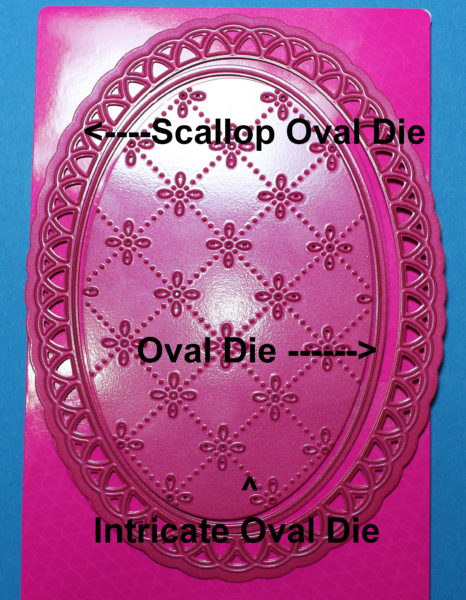 To create the card base for my Heartfelt Creations Eyelet Oval-Shaped Card, I folded in half a 8-1/2″ x 11″ piece of 110 lb. white card stock and placed it onto a cutting plate.  I laid the scallop oval die onto the card stock with the left side of the die outside of the edge of the cutting plate.  This was done to assure the left side of the card base remained connected after cutting it.  I then centered the intricate oval die onto the card stock.  The top cutting plate was placed in the same position as the bottom cutting plate as shown in this photo.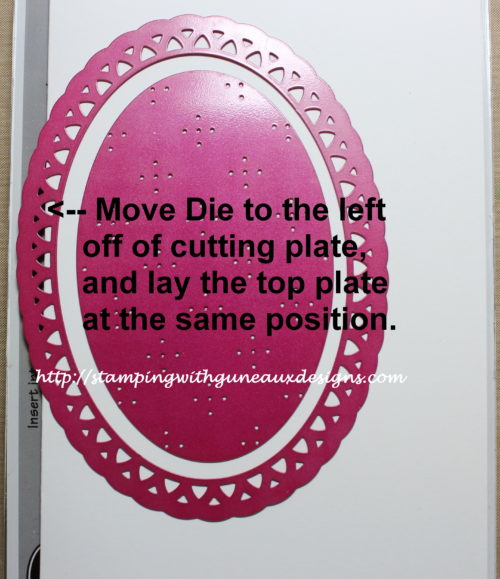 I ran the cutting sandwich through my die-cutting machine only twice as I did not want the back of the card base to cut, but to leave an impression.  The heavier weight of the card stock helped to achieve an impression instead of a cut.  As a result, I fussy cut around the impression on the back of the card base, which was not difficult at all.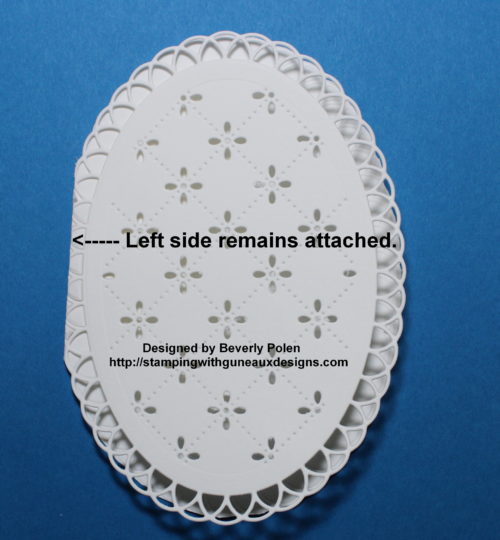 Using the scallop oval and oval dies, I cut two Tempting Turquoise (Stampin' Up! color) scalloped ovals and attached one to the card front and one to the card back to stabilize the card base.  The following photo shows this.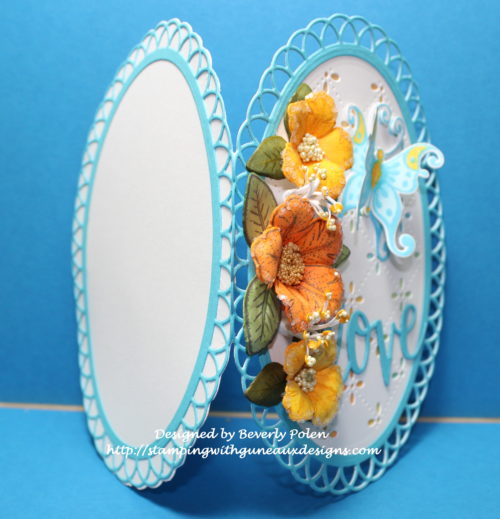 Then I used the oval die to cut from white card stock an oval.  I sponged Cracked Pistachio, Spiced Marmalade, and Fossilized Amber Ranger Distress Oxide inks onto the oval, blending as necessary.  I attached that to the back of the card front.  You can see the colors peeking through in this photo.  You can also see the beautiful flowers I created with the Heartfelt Creations Small Classic Petunia Stamps, Dies, and Prills.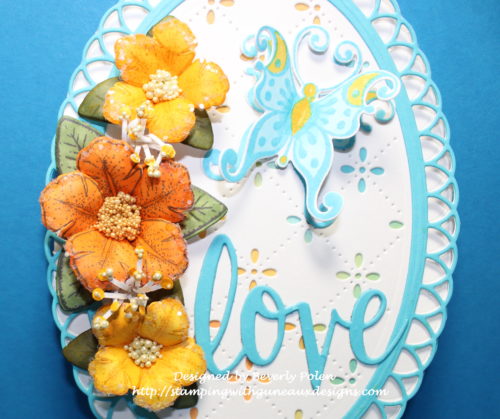 The beautiful butterfly on the card front was made with the Heartfelt Creations Botanical Wings Stamp Set and Butterfly Medley Dies.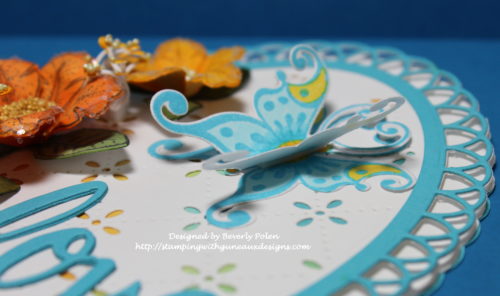 I finished the card with adding the "love" sentiment that I cut from Tempting Turquoise card stock using a Hero Arts word die.
I am submitting this card for the Tuesday Color Challenge on Splitcoaststampers.
What do you think of my Heartfelt Creations Eyelet Oval-Shaped Card?   
---
---

God's Blessings!
Stamping With Guneaux Designs By Beverly Polen
Firm Reliance on Divine Providence!
---
Isaiah 41:10
"So do not fear, for I am with you; do not be dismayed, for I am your God.  I will strengthen you and help you; I will uphold you with my righteous right hand."