PENNY BLACK DRESSED IN SNOW CARD
Hello, my friends!! I hope you are having a wonderful start of the New Year!!  Thank you for stopping by Guneaux Designs and supporting me by leaving comments.  I love reading your comments; they inspire me!
I have a card share for you that features Penny Black's Dressed in Snow stamp.  I love her stamps of winter scenes as is this one.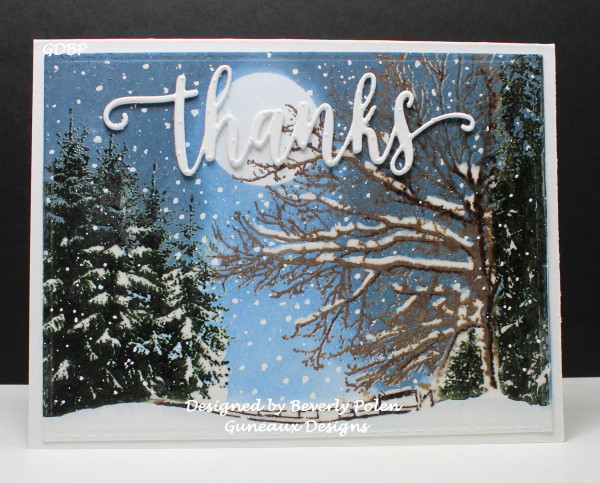 Isn't this "chilly" thank you card perfect for this time of year!
---
James 4:3-6 
When you ask, you do not receive, because you ask with wrong motives, that you may spend what you get on your pleasures.  You adulterous people, don't you know that friendship with the world is hatred toward God?  Anyone who chooses to be a friend of the world becomes an enemy of God.  Or do you think Scripture says without reason that the spirit he caused to live in us envies intensely?"
---