Hello, my friends!  So glad you stopped by today to see my clean and simple card I made with the ODBD Heart and Soul Collection designer paper.  I created this card for Splitcoaststampers KelliJo's Clean and Simple Challenge, CAS416, to create a sentiment-only card.  My card consists of designer paper, a sentiment, and crystal drops. I simply used a piece of designer paper that I stamped with a "You're So Loved" sentiment using VersaMark Ink and White Embossing Powder.  I added crystal drops on two corners and adhered the paper to a white card base.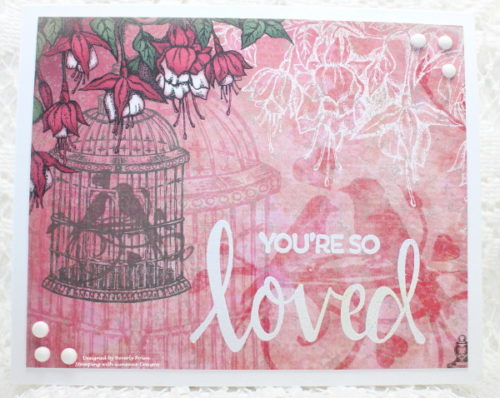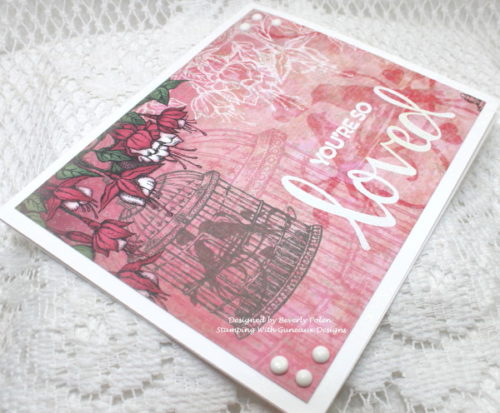 This is the Our Daily Bread's Heart and Soul Collection Designer Paper that I used.  I've identified the design I used on the card in the picture.
This is the stamp set I used for the sentiment.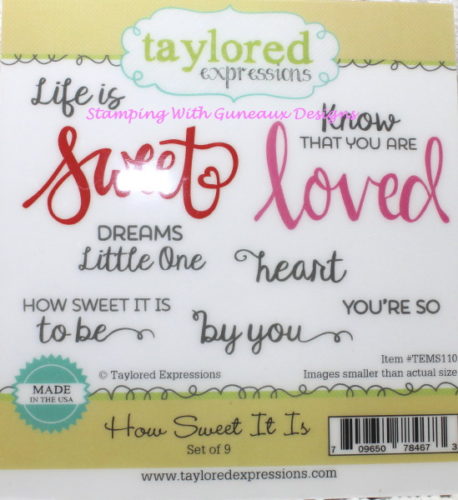 Now this is a very Clean and Simple card, don't you agree?  Thanks for stopping by and I hope you have a blessed week!
---

God's Blessings!
Stamping With Guneaux Designs By Beverly Polen
Firm Reliance on Divine Providence!
---
MATTHEW 6:1-4
Jesus said:  "Be careful not to do your 'acts of righteousness' before men, to be seen by them.  If you do you will have no reward from your Father in heaven.  So when you give to the needy, do not announce it with trumpets, as the hypocrites do in the synagogues and on the streets, to be honored by men.  I tell you the truth, they have received their reward in full.  But when you give to the needy, do not let your left hand know what your right hand is doing, so that your giving may be in secret.  Then your Father, who sees what is done in secret, will reward you.