Zentangle & Japanese Notan
Hello, my friends!!  Before I discuss my card share today, I need to provide you with definitions for Zentangle & Japanese Notan.
Zentangle is a noun, not a verb!  It is the resulting art of creating beautiful images by drawing structured patterns.  When you create a Zentangle, you are "tangling", which puts you into a "Zen" frame of mind.  The art method is easy and uplifting.  The tangling on my card is in the white sections of the card.
Japanese Notan is a guiding principle of Eastern art and design.  It is a Japanese word meaning dark-light, and it focuses on the interaction between positive and negative space, and embodies the ancient symbolism of the Yang and the Yin. It recognizes the separate but equally important identity of both a shape and its background.
Now, here's my card: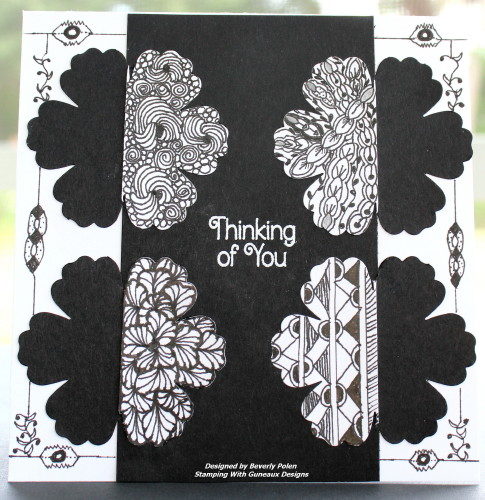 I prepared the card in response to two Splitcoaststampers Challenges.  One challenge was to create using the Japanese Notan method of art for the Mix-Ability Challenge.  The other was to create in black and white for the Inspiration Challenge.  For the Inspiration Challenge, participants were to visit this Pinterest Board and draw inspiration from the board's images.
This image was my inspiration.  As soon as I saw the gorgeous Zentangle boot, I knew it would be my pick!  Thus, I combined the two challenges to create my card. 
To create the Japanese Notan portion of the card, I used the retired Stampin' Up! Blossom Punch to cut four half blossoms from a piece of  black card stock.  I laid and glued these four pieces to the sides of the related white half blossoms.  I then used different tangling patterns to fill in the white space.  Typically, there would only be white opposite of the black for the Notan technique; however, because I combined the two challenges, I used the white space to tangle and to create my Zentangle & Japanese Notan card.  I hope you enjoy it.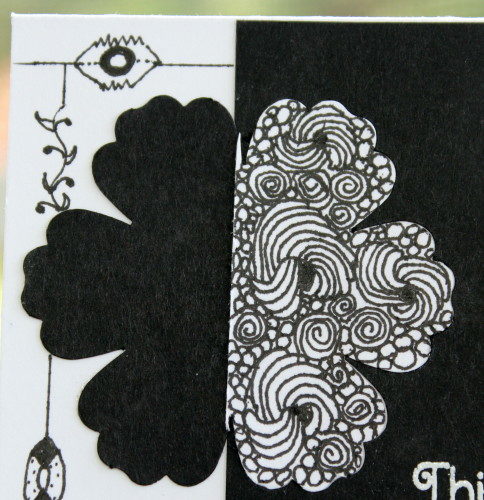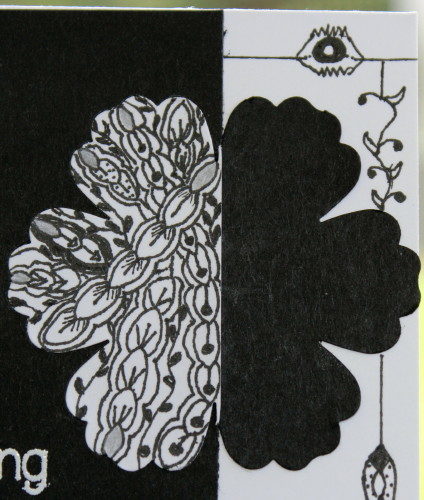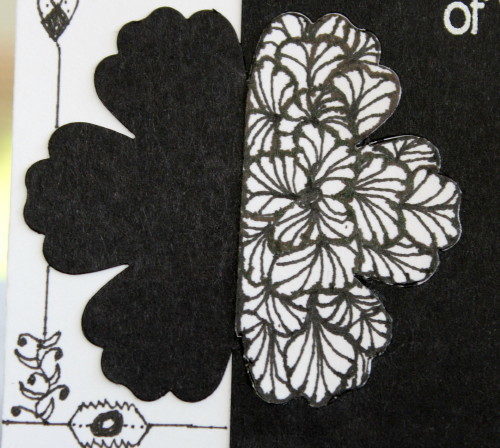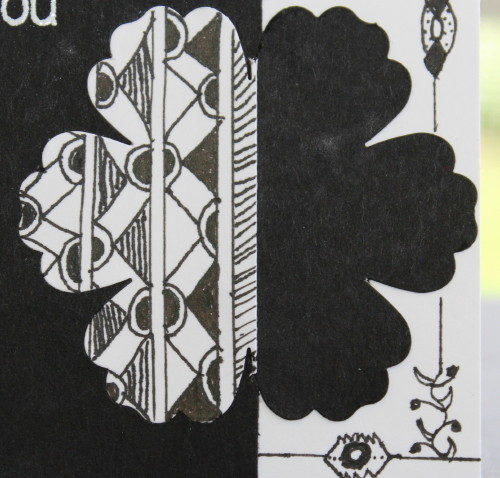 God's Blessings!
Stamping With Guneaux Designs By Beverly Polen
"In that day you will no longer ask me anything.  I tell you the truth, my Father will give you whatever you ask in my name.  Until now you have not asked for anything in my name.  Ask and you will receive and your joy will be complete."  John 16:23 & 24