Hello, Crafting Friends!  I have for you today a card featuring the darling Whimsy Stamps Horsey Holiday Digital Stamp.  I made the card for a Splitcoaststampers "Ways To Use It Challenge", "Hear Them Ring".  The challenge was hosted by Toni (ravengirl) and she asked the participants to add bells to the projects submitted for the challenge.
I have not been a whimsical type of artist until lately when I discovered an outstanding designer and artist who designs whimsical stamps.  Her name is Crissy Armstrong and she is an awesome colorist.  She is an advanced level certified Copic artist and her work is fantastic.  Her coloring makes all of her work subjects look so real.  She is a member of Splitcoaststampers, and you can see some of her work HERE.  She designs rubber stamps for a company called Whimsy Stamps.
This is my card that I created with one of her designs.  The digital image of the horse can be found HERE.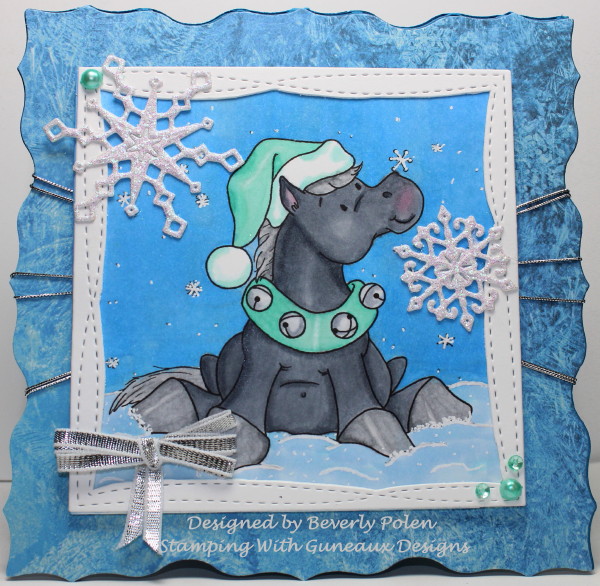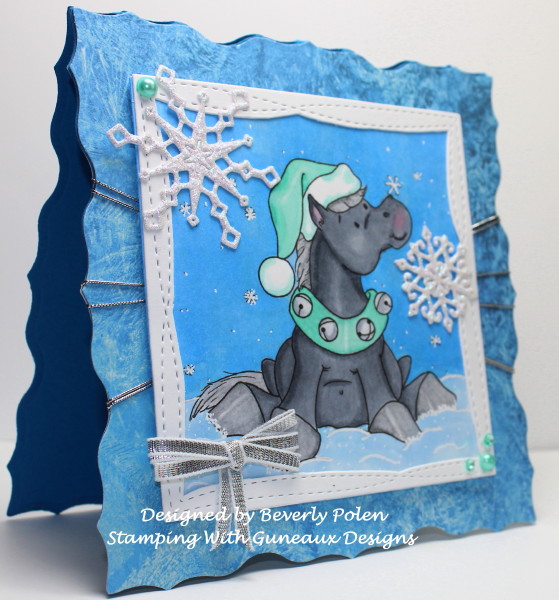 If you have questions about the products used, please leave them in the comment section. Enjoy, and come back tomorrow for another whimsical card!
---

God's Blessings!
Stamping With Guneaux Designs By Beverly Polen
Firm Reliance on Divine Providence!
---
 REVELATION 22:14-16 (NIV)
Continuation of St. John The Divine's sharing the Word of God through Jesus Christ:  "Blessed are those who wash their robes that they may have the right to the tree of life and may go through the gates into the city.  Outside are the dogs, those who practice magic arts, the sexually immoral, the murderers, the idolaters and everyone who loves and practices falsehood.  I, Jesus, have sent my angel to give you this testimony for the churches.  I am the Root and the Offspring of David, and the bright Morning Star."