String Theory Technique
MERRY CHRISTMAS!!!  Thanks for stopping by to see the card I created using the String Theory Technique.  Have you ever tried this technique?  I had not heard of it until it was posted on Splitcoaststampers as a Technique Lovers Challenge.  It is an awesome and fun technique, and one that I could play with all day as different effects can be achieved.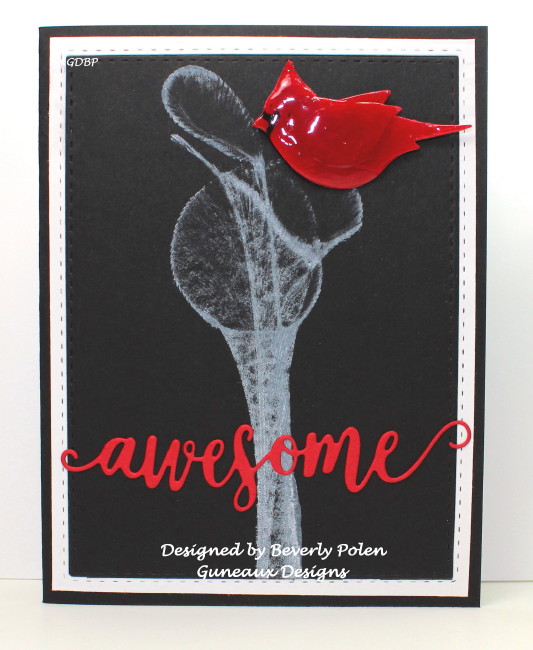 ---
Luke 1:34-37 (NIV)
" "How will this be," Mary asked the angel, "since I am a Virgin?"  The angel answered, "The Holy Spirit will come upon you, and the power of the Most High will overshadow you.  So the holy one to be born will be called the Son of God.  Even Elizabeth your relative is going to have a child in her old age, and she who was said to be barren is in her sixth month.  For nothing is impossible with God." "
---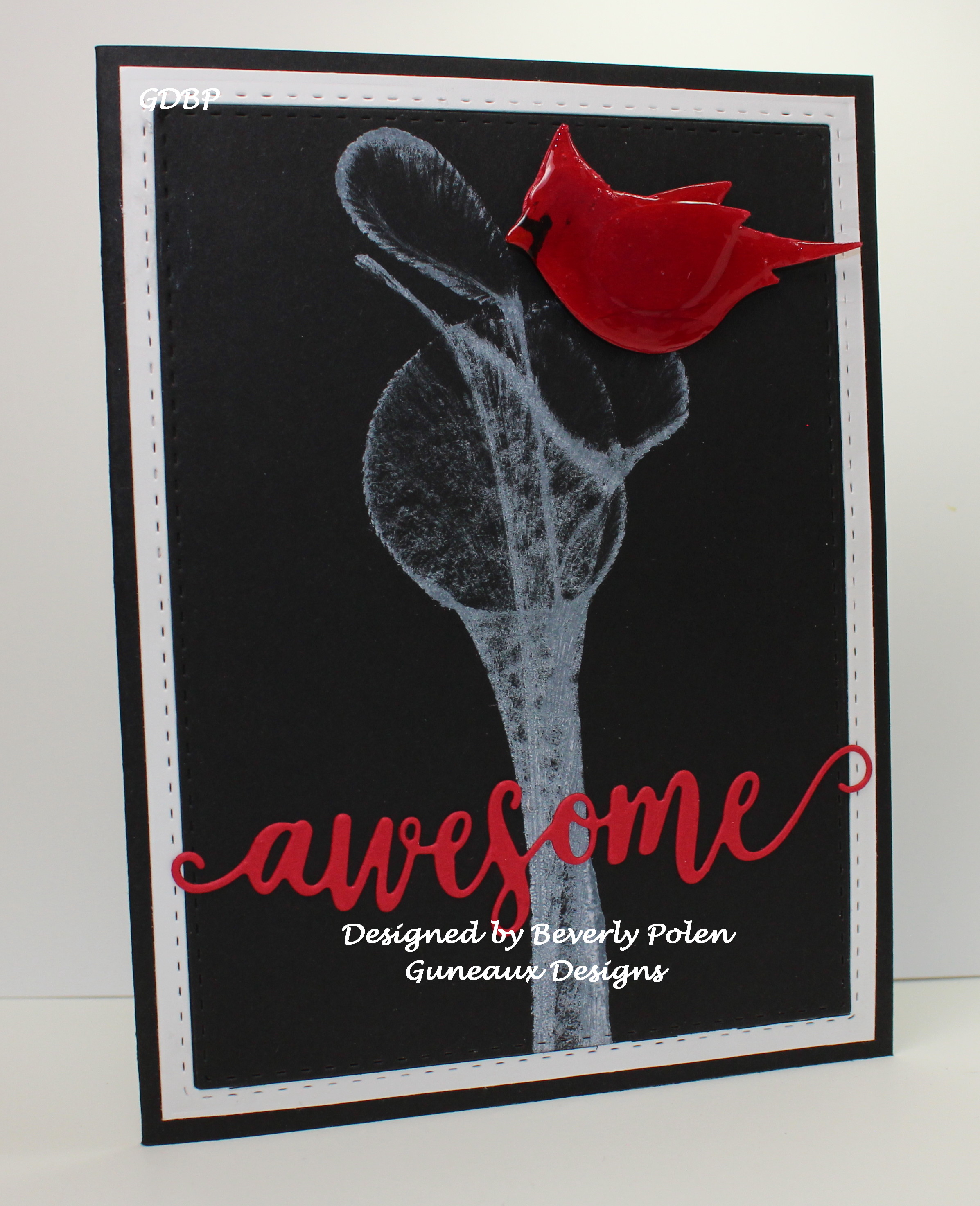 The String Theory Technique (see below) involves using a piece of cotton twine, ink, telephone book (or a thick book), and card stock.  I decided I wanted a black background with a white image.  Therefore, I used SU's white craft ink to soak my string and a piece of black card stock.  I thought I may be sorry for using craft ink, but I like the outcome.  I added some red elements to contrast with the black and white.
Paper: Neenah Solar White CS, SU Basic Black, and SU Real Red
Ink: SU Craft White
Accessories: SU Cotton Baker's Twine, Paper Plate, Disposable Gloves, Dictionary, CottageCutz Awesome Die, SU Bird Builder Punch, Dries Clear Glue, and Glossy Accents
Techniques:
String Theory Technique
Steps to follow for the String Theory Technique
Place some dye ink onto a paper plate,
Cut a cotton piece of twine (henceforth string) about 1-1/2′ to 2′ long,
Put on plastic gloves as this technique is messy,
Soak the string in the ink, moving it around in the ink with your fingers until it is saturated,
Leave 2″ to 3″ of the string out of the ink,
Here are two photos to show the technique used with blue ink,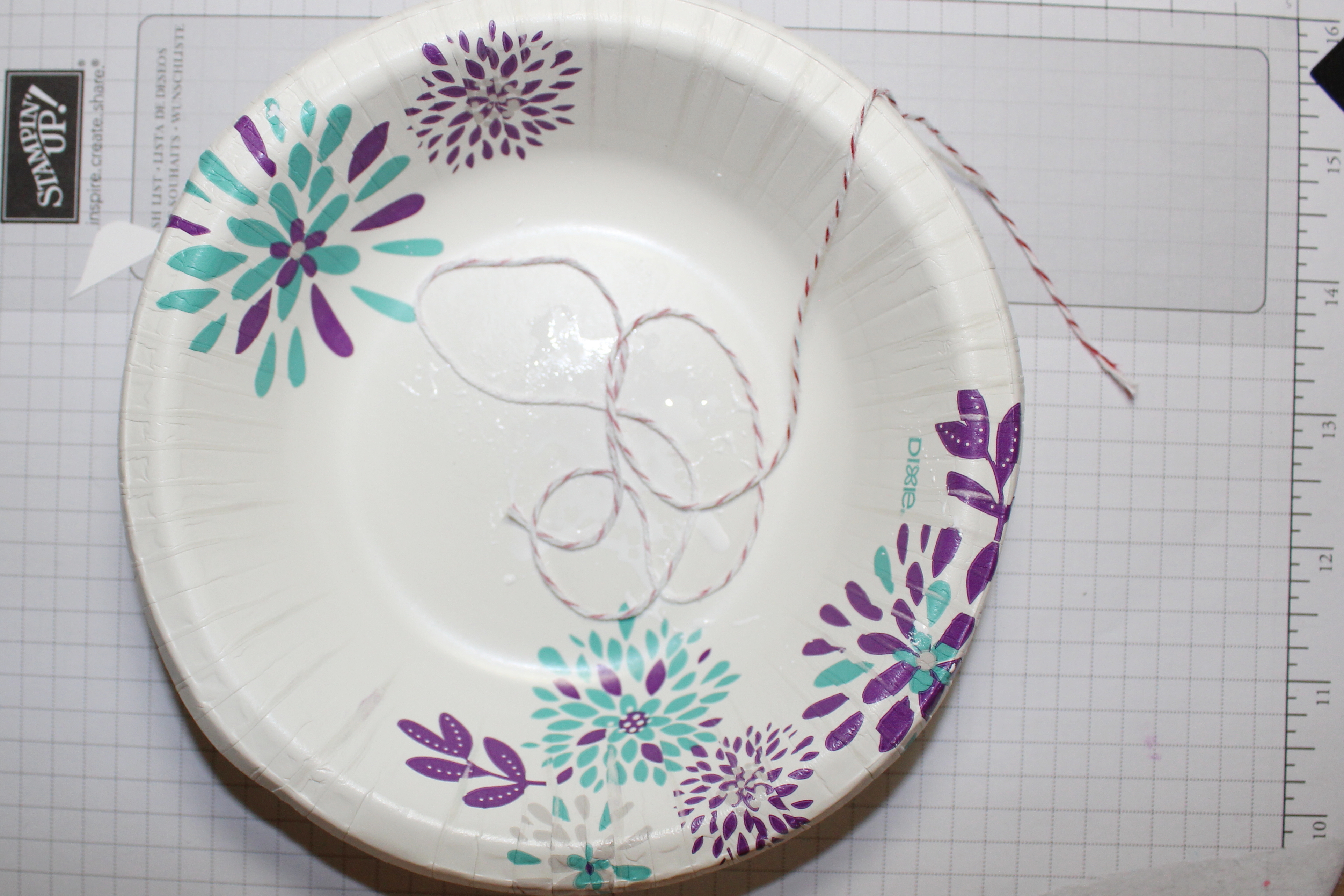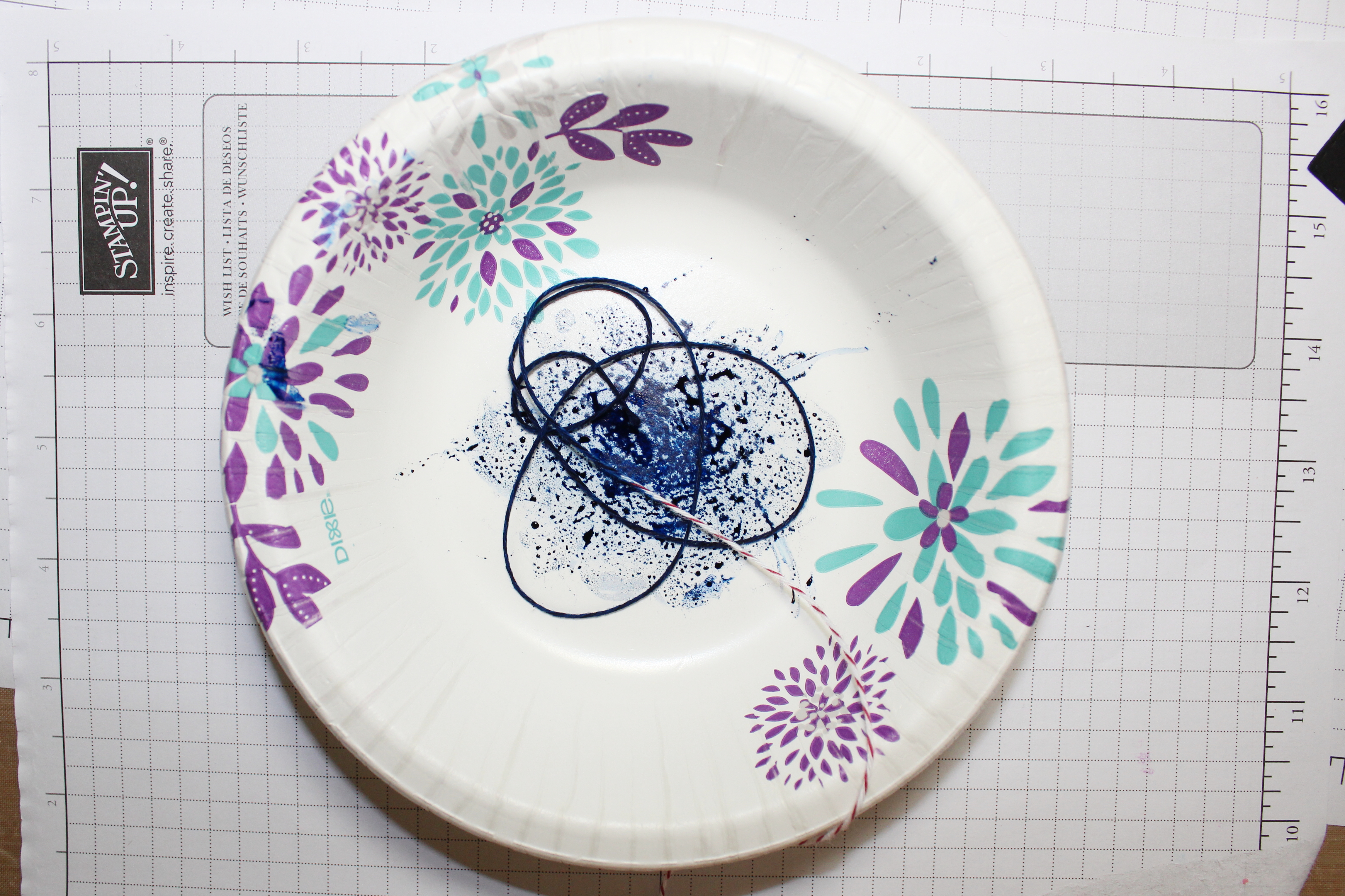 Cut two pieces of card stock (e.g., 4″ x 5-1/4″),
Open a thick phone book (or thick book if you do not have a phone book – I used a dictionary),
Place one piece of the card stock onto a page in the middle of the book (middle of book is best to apply pressure),
Lay the string onto the card stock in a pattern of your choice (i.e., circles, uneven loops, etc.),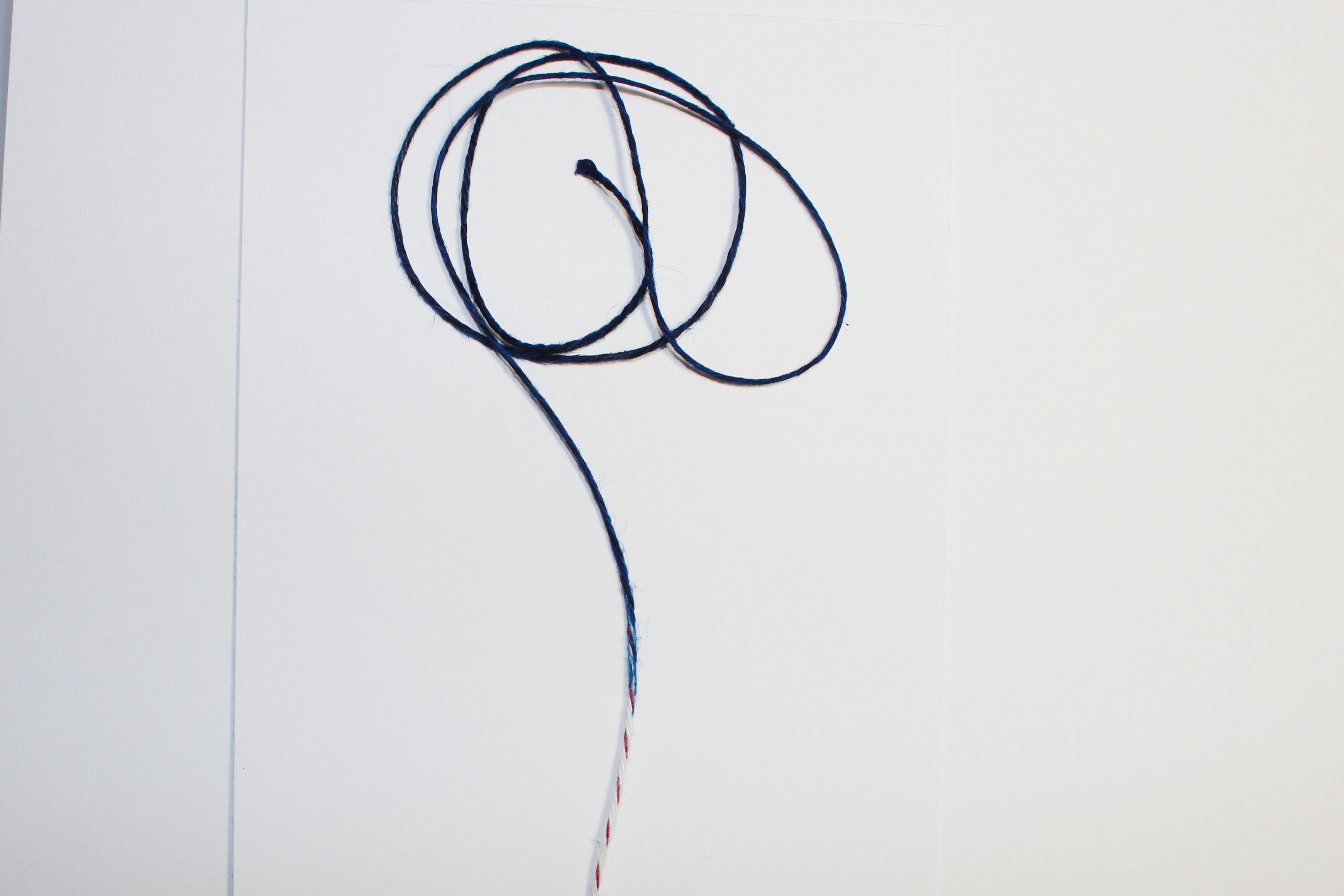 Lay the second piece of card stock over the string, leaving the 2″ to 3″ uninked piece outside at the bottom of the book.
Close the book,
With one hand, press down on the book, and with the other hand, grasp the end of the string and pull it out of the book,
Using two pieces of card stock each time, repeat this process three or more times to get different effects (each time the string is pulled from the book, there is less ink on it),
This photo is an example of the effects of the first, second, and third time the string was pulled from the book,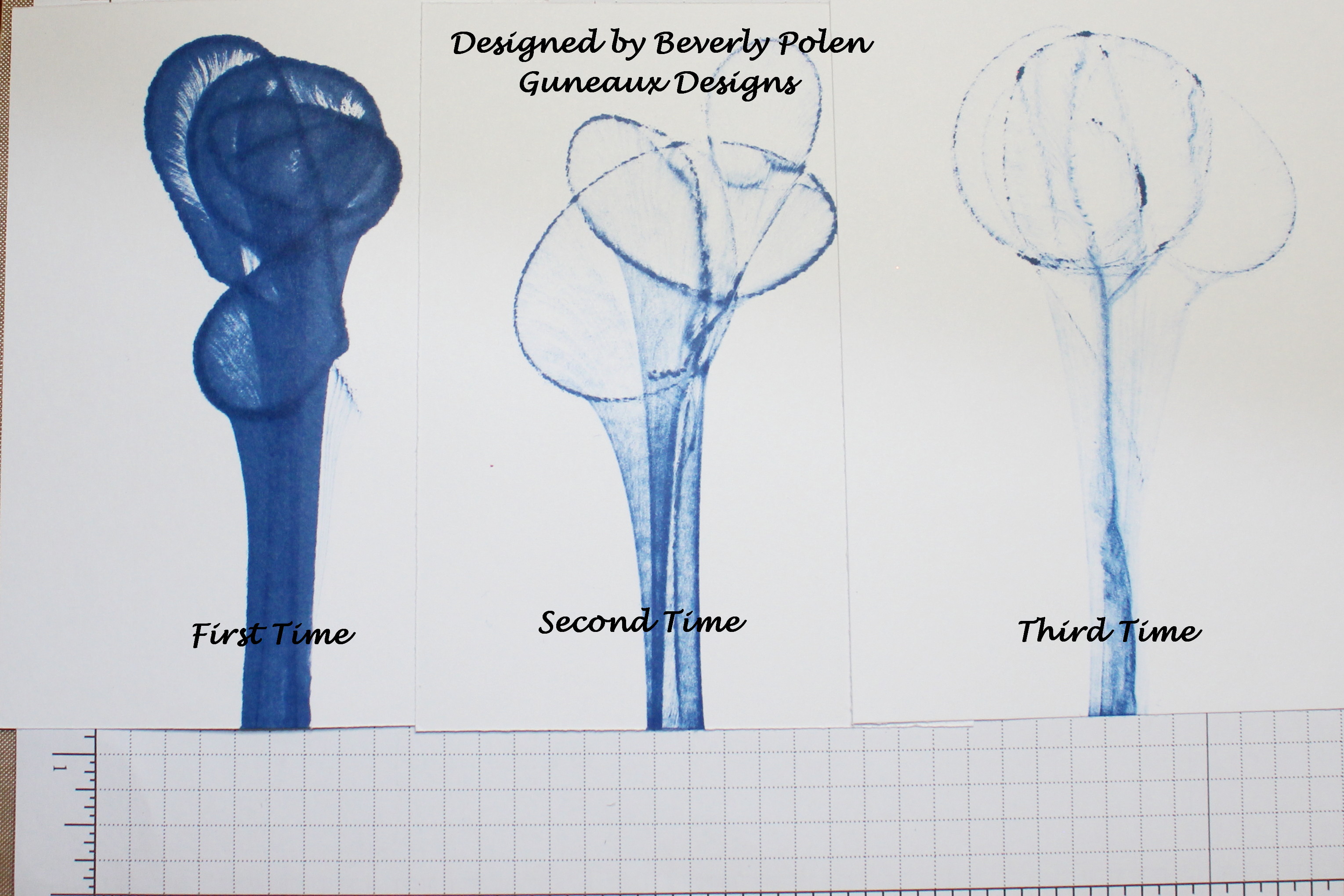 Both pieces of card stock will have a design on them and each will be the opposite of the other,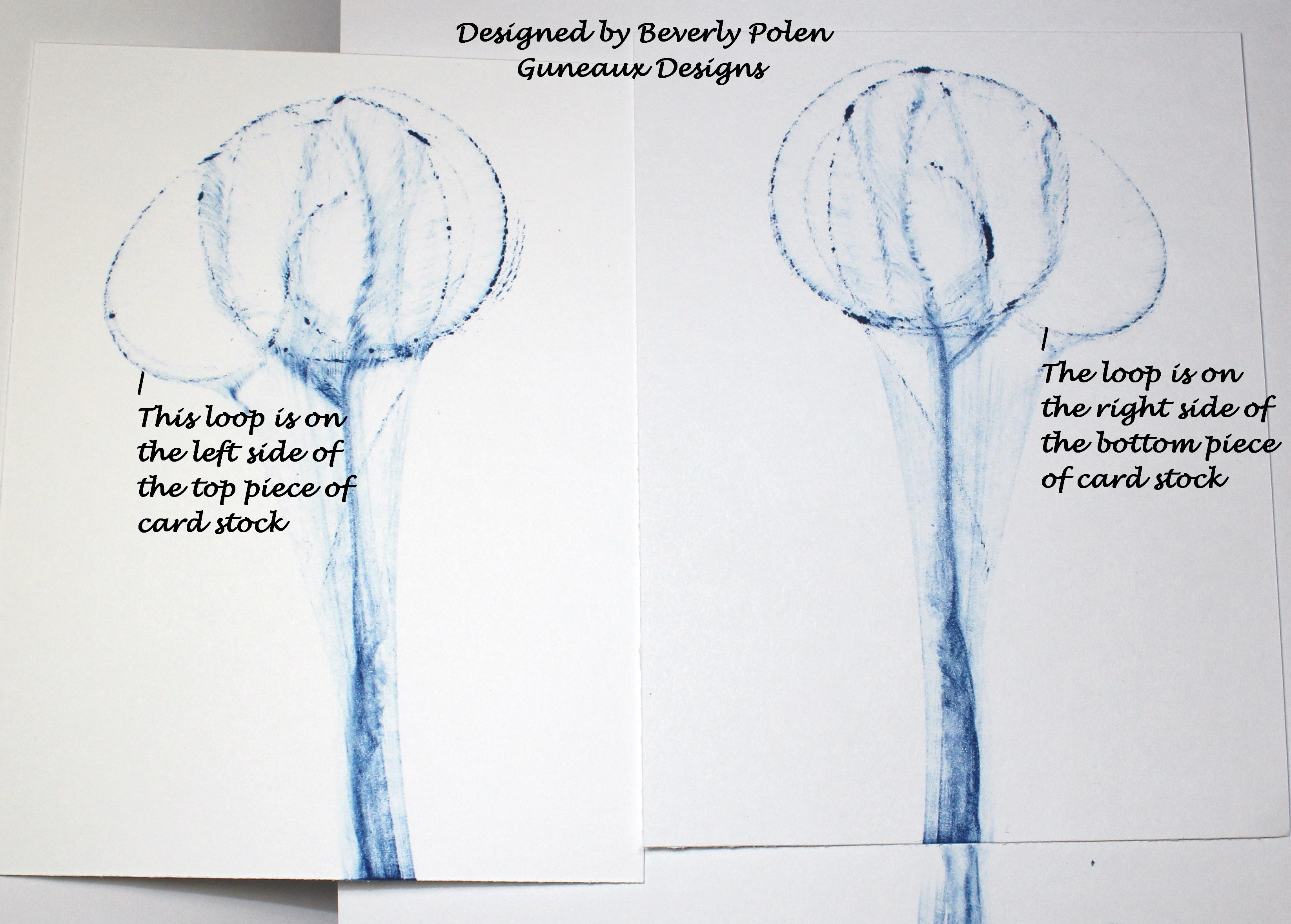 Use the pieces of card stock to create a card.
Thanks for stopping by and leaving a comment!
Have a wonderful and joyous Christmas!!
---

God's Blessings!
Stamping With Guneaux Designs By Beverly Polen
Firm Reliance on Divine Providence!