It has been close to a year since I created a Stampin Up Zentangle card.  I decided it was time to create one, so I did for my sister's birthday.  I used a few Stampin Up products for the Zentangle.  If you've never tried to the art of Zentangle, here's a website chocked full of tangle patterns that are fairly easy to learn.  I hope you try them.
The following provides a closeup of the ice cream cone in the center of the card along with the Happy Birthday sentiment.
Tangling is a wonderful and relaxing form of art.  It can be time consuming; it just depends on the size of your creation and the patterns used.  When  I tangle, I am certainly in a "Zen" state of mind!
SUPPLIES USED FOR THE STAMPIN UP ZENTANGLE HAPPY BIRTHDAY CARD:
  Stamps:  Stampin Up You Rule Stamp Set (129264) and the retired Stampin Up Clearly For You Stamp Set (I used the crown from this set)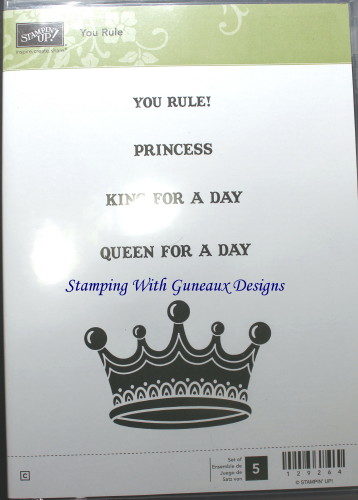 Paper:  Stampin Up Whisper White Card Stock and Elegant Eggplant Card Stock
Ink: Stampin Up Elegant Eggplant Classic Ink and non-Stampin Up Markers
Just in case you decide to replicate the Stampin Up Zentangle card, I tried to keep track of the tangle patterns that I used.  I may have left one out, but you can find them on the above website.  I made slight changes to some of the patterns, and my hands aren't steady, so some of the patterns are not perfect.
The tangle patterns I used are:
Betweed
Zenplosion Folds
Mooka
Pokeroot
Poke Leaves
Hollibaugh
Jeewels
God's Blessings!
Stamping With Guneaux Designs
by
Beverly Polen
STAMPIN UP ZENTANGLE HAPPY BIRTHDAY CARD