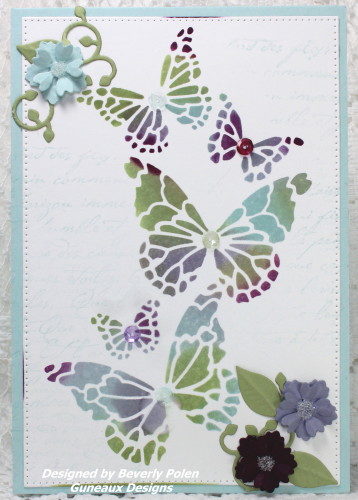 Hello!  Have you had a good week?  For me, I've been sick for several days with flu-like symptoms.  I'm feeling better, but not well, and I'm hoping this passes soon as I want to get back to crafting!  I made this card Tuesday morning, but then started feeling rather sick.  Needless to say I wasn't feeling well enough to post it. Thus, today I am sharing it with you. This card is a Mother's Day Card and it features the Memory Box Reverse Butterfly Collage.  The Happy Mother's Day sentiment is on the inside of the card.
I made the card in response to a Splitcoaststampers Color Challenge, CC581 – BLISSFUL WONDERS OF SOFT SKIES WITH PIZZAZZ, using Stampin' Up! colors.  The title of the Challenge makes it obvious what Stampin' Up! colors were selected.
BLACKBERRY BLISS, WISTERIA WONDER, SOFT SKY, and PEAR PIZZAZZ.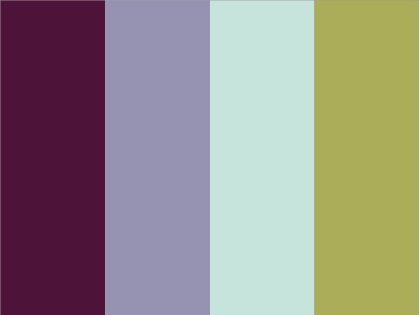 (UPDATE:  This card was selected as a favorite on Splitcoaststampers for the Week Ending May 8, 2016)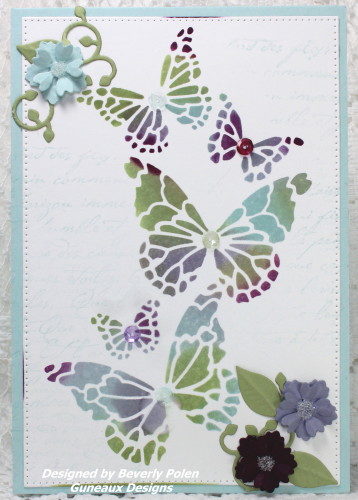 I used the Memory Box Reverse Butterfly Collage Die to make a stencil.  Laying the stencil over the piece of Whisper White Card Stock, I sponged over it the four colors of the challenge.  I added a sequin per butterfly as adding sequins to the card gives extra points, otherwise called "dessert", for the challenge.
After masking the image, I lightly covered a script background stamp with Soft Sky Ink and I stamped it over the masked image  (if you look closely you can see the script).  I then die cut three sets of flowers and leaves in the four colors and added them to the card. As you can see in the picture below, I added micro beads for the center of each flower.
You will note the paper piercing around the Whisper White panel.  I used the new Our Daily Bread Designs (ODBD) Pierced Rectangles Dies to accomplish the piercing.  I also used two other ODBD dies to create the floral images; ODBD Bitty Blossoms and ODBD Lovely Leaves.
---
Side Note:  As a Christian, finding companies with a focus on Biblical verses and other related products is difficult.  However, late last year I discovered Our Daily Bread Designs that focuses on this, and I strongly recommend them if you're looking for a place that creates products based on faith!
---
The photo below gives a side view of the card.  I hope you enjoy the card, and will check out ODBD!  Thanks for stopping by and, if interested, I would love to hear about your thoughts on this card.  You can ask questions or leave comments in the bubble at the top-right of the post, or at the bottom of the post, whichever one shows.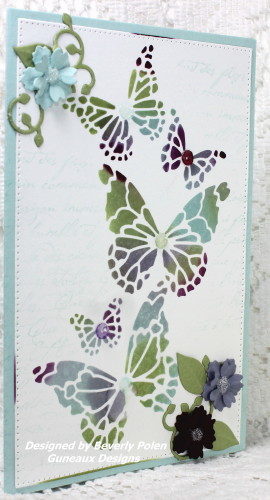 SUPPLIES USED:
Stamps:  ODBD All Mothers Stamp Set (for inside sentiment) and SU French Script
Paper:  Stampin' Up! (SU) Whisper White, Pear Pizzazz, Wisteria Wonder, Blackberry Bliss, and Soft Sky Card Stock
Ink:  SU Pear Pizzazz, Blackberry Bliss, Wisteria Wonder and Soft Sky Ink
Accessories:   Memory Box Reverse Butterfly Collage, (ODBD) Pierced Rectangles Dies,  ODBD Bitty Blossoms, ODBD Lovely Leaves, Micro Beads, SU Sequins
Techniques:  Masking and Sponging


God's Blessings!
Stamping With Guneaux Designs By Beverly Polen
"Do not be yoked together with unbelievers.  For what do righteousness and wickedness have in common?  Or what fellowship can light have with darkness?  What harmony is there between Christ and Belial?  What does a believer have in common with an unbeliever? What agreement is there between the temple of God and idols?  For we are the temple of the living God.  As God has said: "I will live with them and walk among them, and I will be their God, and they will be my people". "  2 Corinthians 6:14 -16